HVAC Installation
& Mechanical Services
Able to meet any challenge
Fraser & Mountain Pty Ltd has the capacity, the skills and the experience to supply and install commercial air conditioning and mechanical HVAC services. Our projects consist of varying scales and levels of engineering complexities – carried out effectively, efficiently and competitively.
Our project experience ranges from small refits to the complete air-conditioning and mechanical HVAC services fit-out for high-rise apartments, office buildings and institutional facilities. Our long standing association with the mechanical services HVAC industry, over many years we have built strong relationships with leading HVAC units suppliers allowing us access to quality units and premium equipment. This is why we have become one of the most reliable HVAC contractors in the Melbourne area and why we have so many successful contracts.
In particular we have developed in-house skills and expertise in effectively creating customised commercial HVAC engineering solutions for unique, complicated or heritage installations, such as the "hidden" air conditioning system for the refurbished Parliament House on Spring Street.
CAD drawings correlate with job above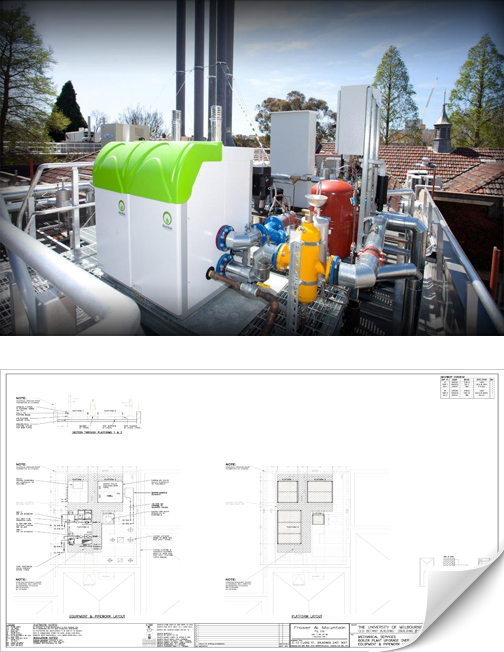 CAD drawings correlate with job above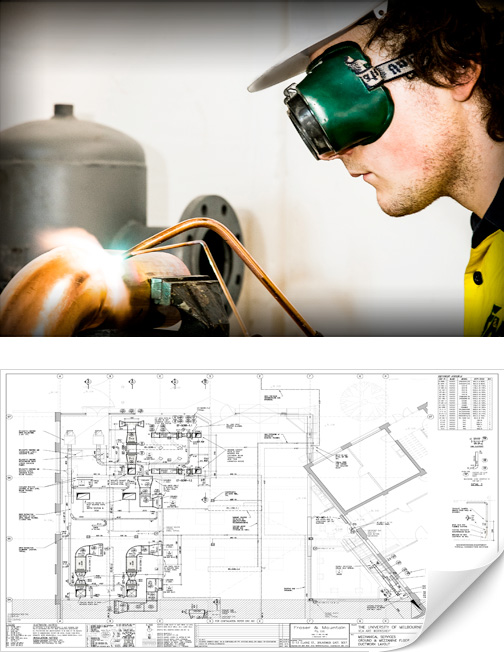 CAD drawings correlate with job above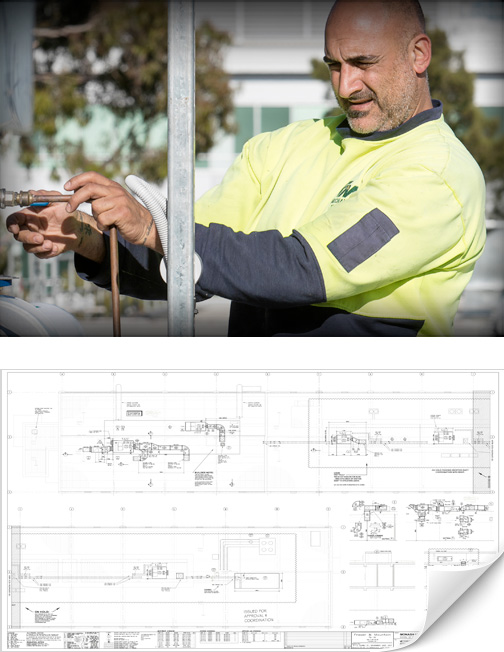 CAD drawings correlate with job above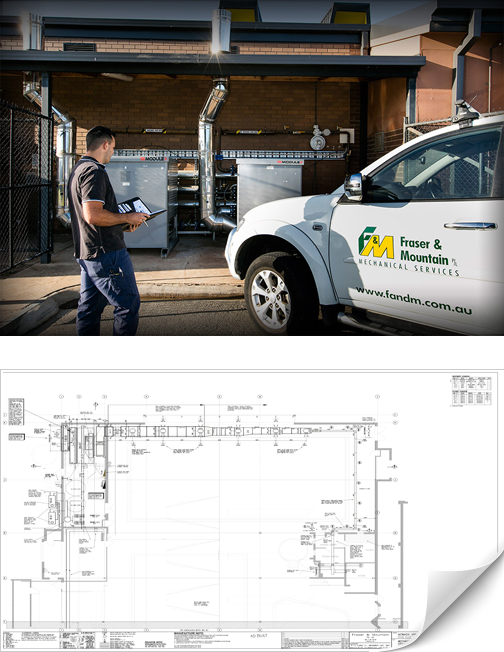 Projects
Show all

Installation

Maintenance