Air Conditioning
Commercial Maintenance
Flexible maintenance contracts to suit your needs
Our highly qualified and experienced Service and Maintenance Technicians are trained and armed with the latest technology and diagnostic tools to ensure that the air conditioning equipment under our responsibility is operating at its optimal performance and its life is maximised. Safety is our number one priority and our Technicians and Apprentices are trained to identify hazards in their workplace to ensure their work is carried out safely and our clients are protected. We always perform our air conditioning maintenance and repairs in safe conditions to obtain the best possible results.
24/7 breakdown response and technical support.
Directly employed Service Technicians, comprising Refrigeration Mechanics, Electricians & Mechanical Plumbers, all accredited to industry standards. Supported by a trade experienced management team.
Technicians deployed with the latest electronic service management software and hardware.
Customised maintenance checklists to suit any customer or  specialised industry requirements.
Flexibility in all customer administrative requirements. Live reporting accessed via customer web portal.
Extensive experience in mission critical asset management. Remote facility and asset monitoring.
In house sheet metal fabrication workshop, enabling the ability  quickly and efficiently provide custom ductwork fabrication.
In house fleet of portable coolers for emergency response.
Access to an extensive network of specialist subcontractor services.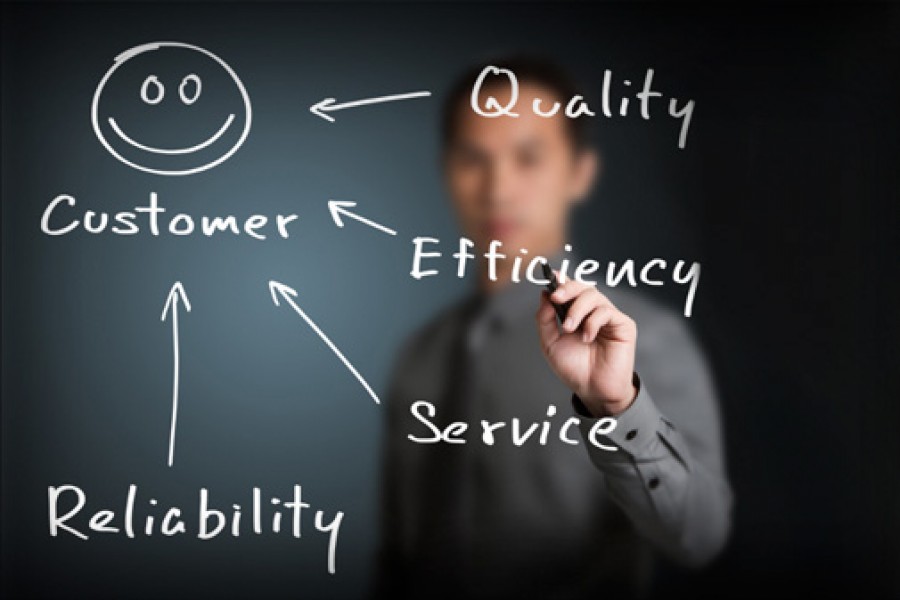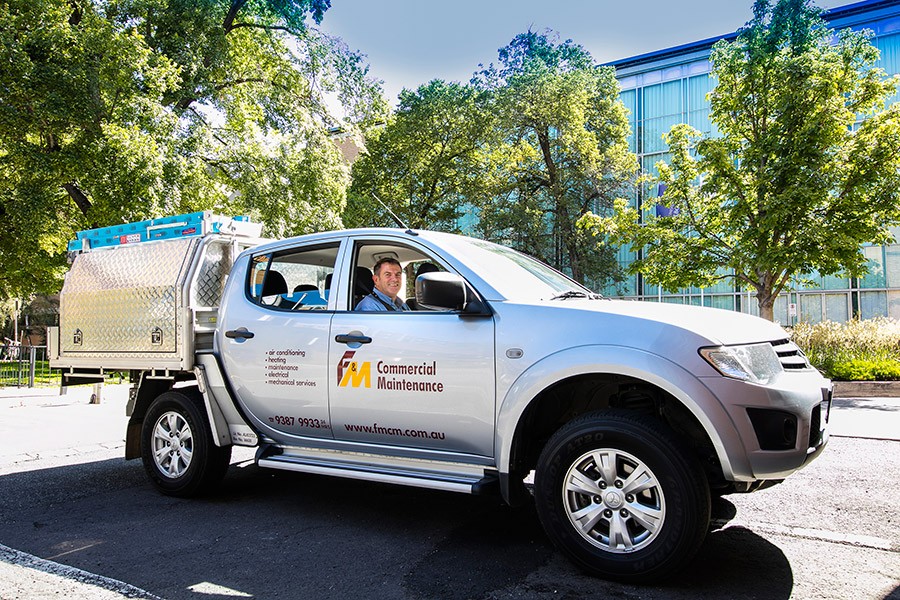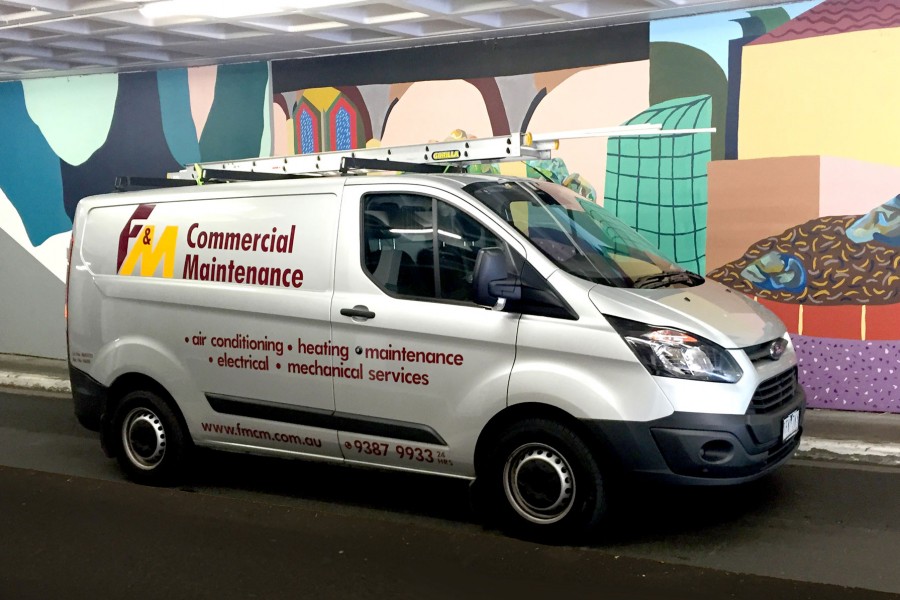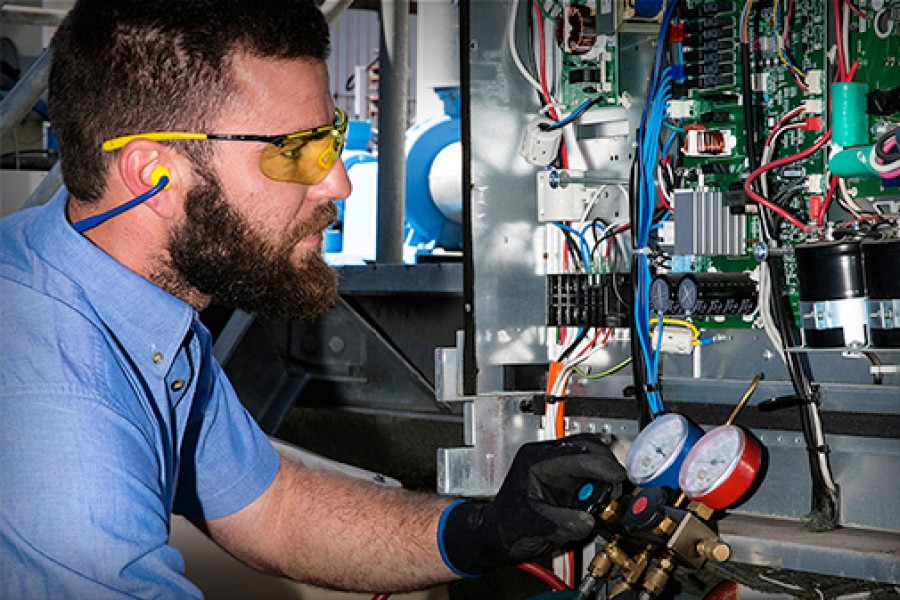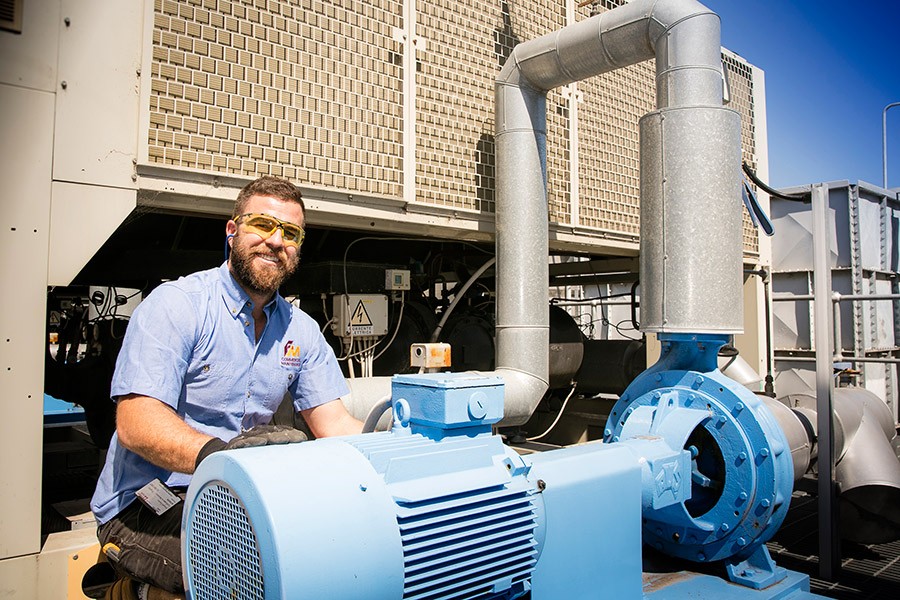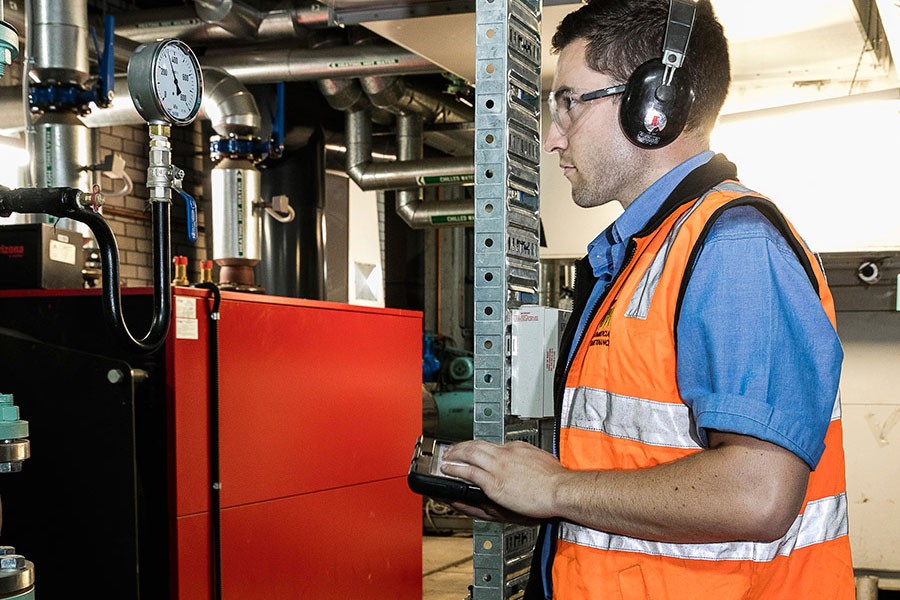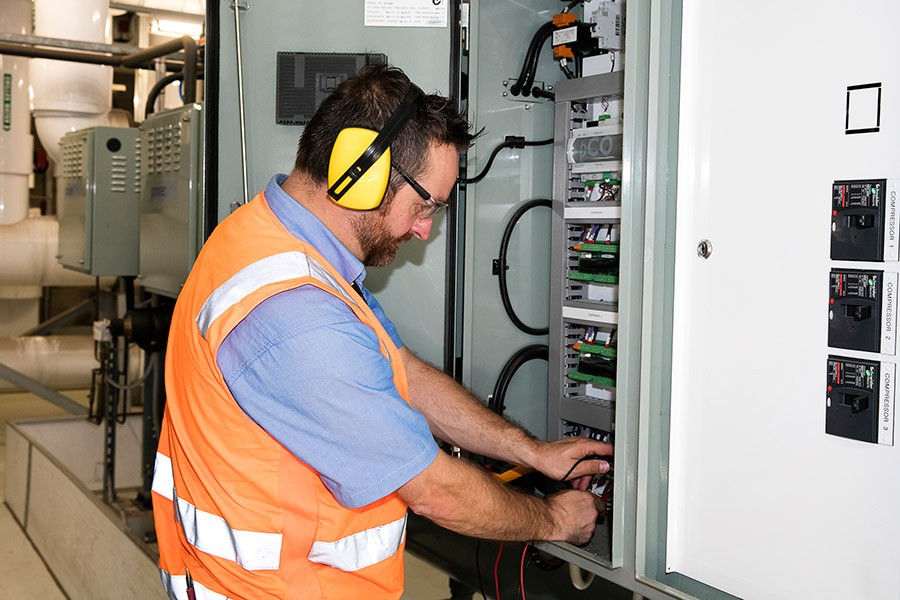 F&M Commercial Maintenance can provide individual service, maintenance and repairs to all aspects of air conditioning services to suit any size building or project to meet our client's needs.
HVAC & REFRIGERATION
COMPUTER ROOM AIRCONDITIONING
COOLING TOWER & WATER TREATMENT
BUILDING AUTOMATION AND CONTROLS
EMERGENCY & EXIT LIGHTING
LIGHT & POWER
ESSENTIAL SERVICES
ANNUAL FIRE INTERFACE TESTING
CAR PARK VENTILATION & CO SENSOR TESTING
GENERAL BUILDING MAINTENANCE
PLUMBING SERVICE & ROOFING
STEEL & METAL FABRICATION
Projects
Show all

Installation

Maintenance